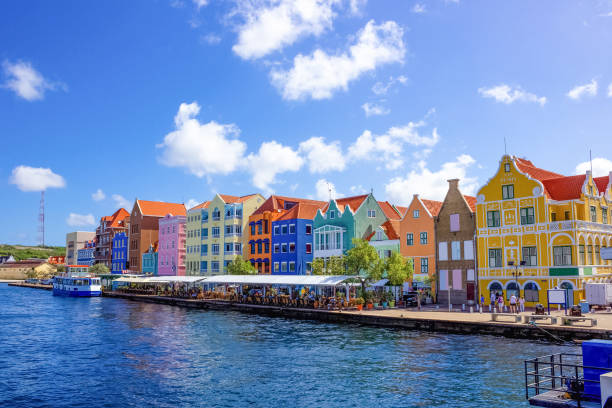 Curacao is a beautiful island for couples or families. The town of Handelskade (shown in photo) is the place to go for your fix of Dutch colonial history in the old heart of Willemstad.
Home of the brand NEW Sandals Curacao for the most luxurious stay for two people in love
Beautiful Beaches and is famous for its variety of corals.
Curacao's official language is called Papiamento, which is a unique blend of Spanish, Portuguese and Dutch with a hint of English and French thrown in. This blended language is a living reminder of the island's indigenous and colonial history.
Flamingos can often be found throughout the island with resident populations located on the salt pans and the waters of Rif-St Marie.
One of the top wreck dives in the Caribbean can be found just off the coast of Curacao, just off Curacao's main pier.
Of the 7 species of sea turtle, 5 live in the waters surrounding Curacao.
Antigua & Barbuda is a Caribbean island of unique beauty, with its white-sand beaches and a turquoise calm sea where you can swim, snorkel, scuba dive or play.
The island of Antigua only, is about 14 miles long and 11 miles wide. Its sister island Barbuda covers 62 square miles.
The local official language is English.
Carnival is celebrated in Antigua on the dates of its emancipation from slavery which occurred at the end of July to early August. It is a ten-day celebration of colorful costumes, live music, and parades. The most important day is "j'ouvert" when steel and brass bands play all over the island.
The tiny island of Barbuda is a coral island. From Spanish point to Palmetto point, you can walk 8 miles of deserted oceanfront where the sand is mixed with crushed corals, which is what gives a rose glow.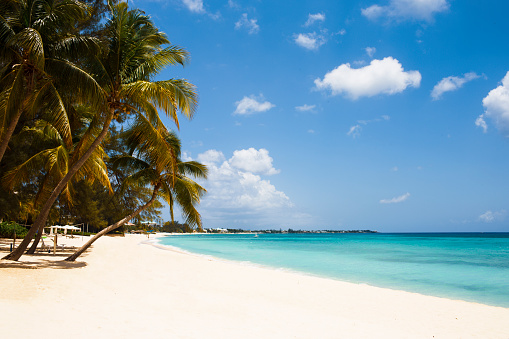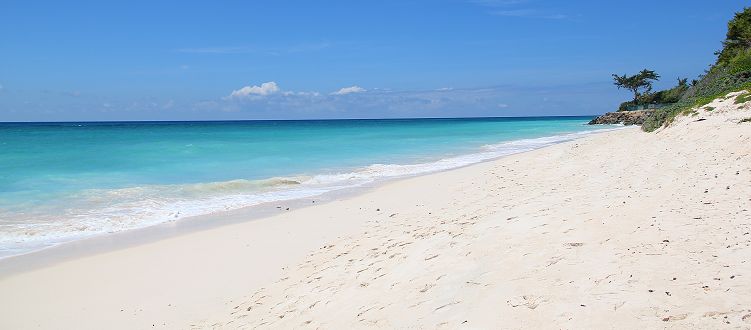 Barbados an island that is as charming as it is beautiful. There are so many wonderful things to do and we want to share a few with you.
Take a swim around the shore and around the boat and you're almost guaranteed to see a few turtles. Just remember to be respectful of their environment and don't try to touch or interact with the turtles. 
Every single beach has to be publicly accessible so that everyone can enjoy the beauty of this island.
Perfect place to be on a Friday night… at Oisitns Fish Fry, a local hangout for visitors and local residents.
Enjoy a tropical rainforest…. the perfect place to go if you like a little hike!
Explore Bathsheba Beach. It is beautiful!
Grenada, known as the "Spice Island",  is a perfect year-round destination with its tropical climate and it is located below the hurricane belt. Popular vacation option due to its incredible diving, thick jungle foliage, cascading waterfalls, and white sand beaches.
Famous Dive sites including shipwrecks, sculpture parks, and stunning coral reefs
Romantic and beautiful beaches
Plenty of water sports to choose from
All Inclusive options with a variety of restaurants
Visitors and locals visit the town of Gouyve every Friday evening for the best Fish Fry
Island Hop to other destinations easily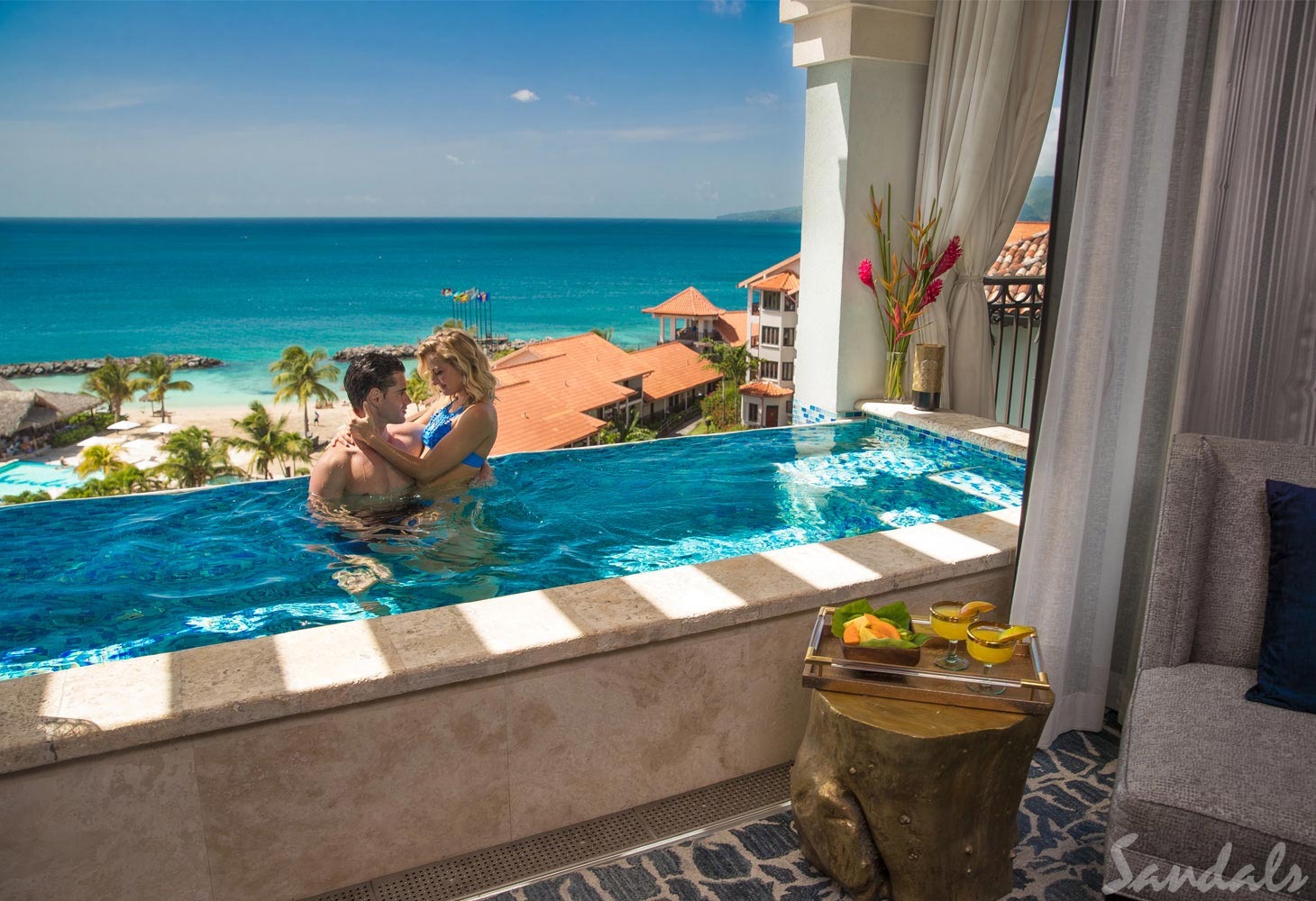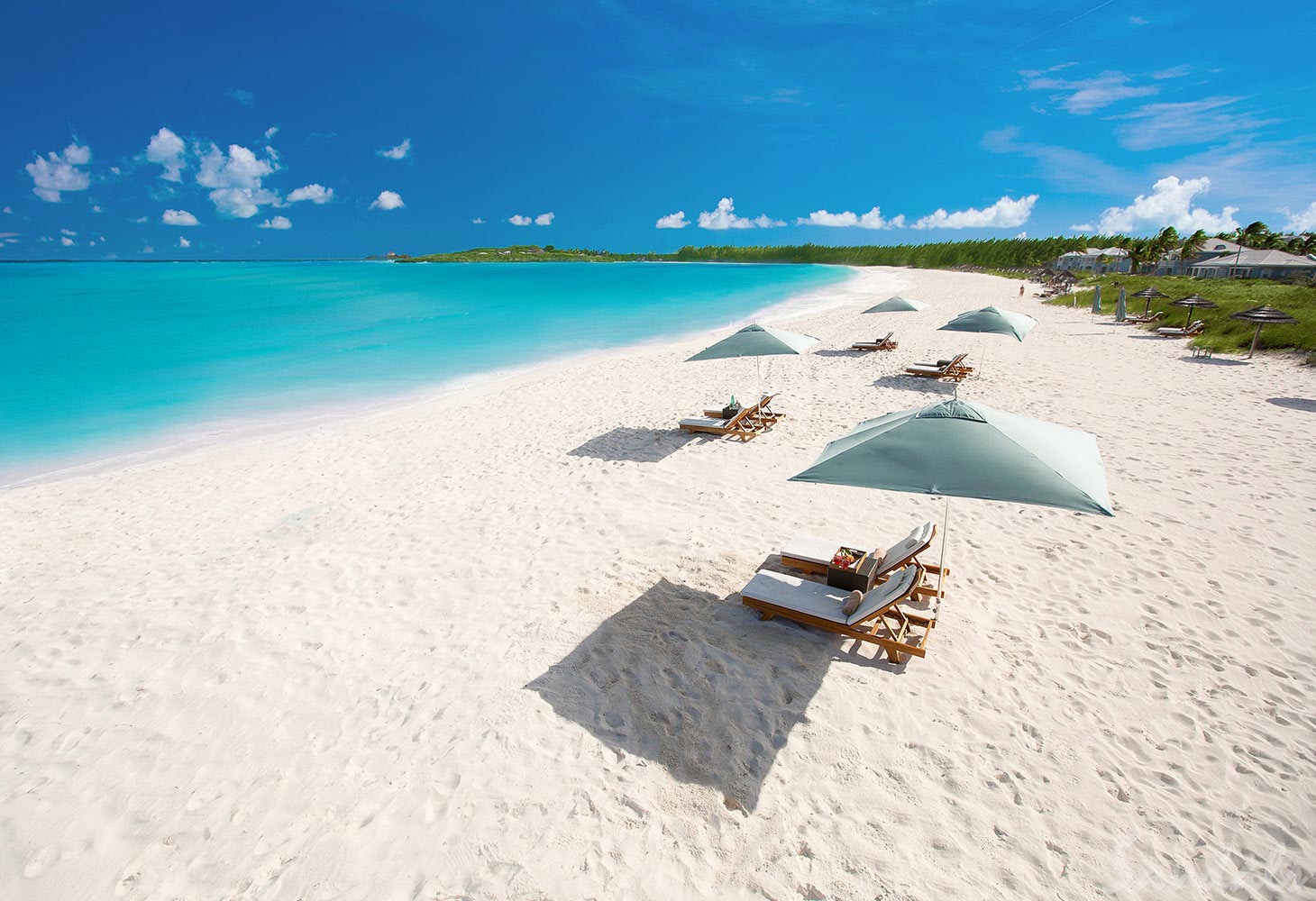 Beautiful accommodations along a one-mile stretch of white-sand beach and vibrant blue water. Perfect for a short or long island getaway. 
Beachfront Accommodations With Club Level or Butler Elite options
Nightly Entertainment
Water and Land sports included
Famous excursion option to Swim with the Pigs
Wine Tasting and Culinary Experiences
Luxury Spa Services
18-hole Greg Norman-designed championship golf course, among the best in the Caribbean.
St. Lucia is known as the "Hawaii of the Caribbean." This Is a lush, tropical island with beautiful beaches and crowned with its twin peaks, "The Pitons."
Over The Water Accommodations available for the most private and romantic experience
Daily and Nightly Entertainment
Water and Land Sports
Lush, mountainous island with nearby waterfalls
Green Fees included at 2 nearby golf courses
Opt for a Helicopter ride over the Pitons for a truly amazing view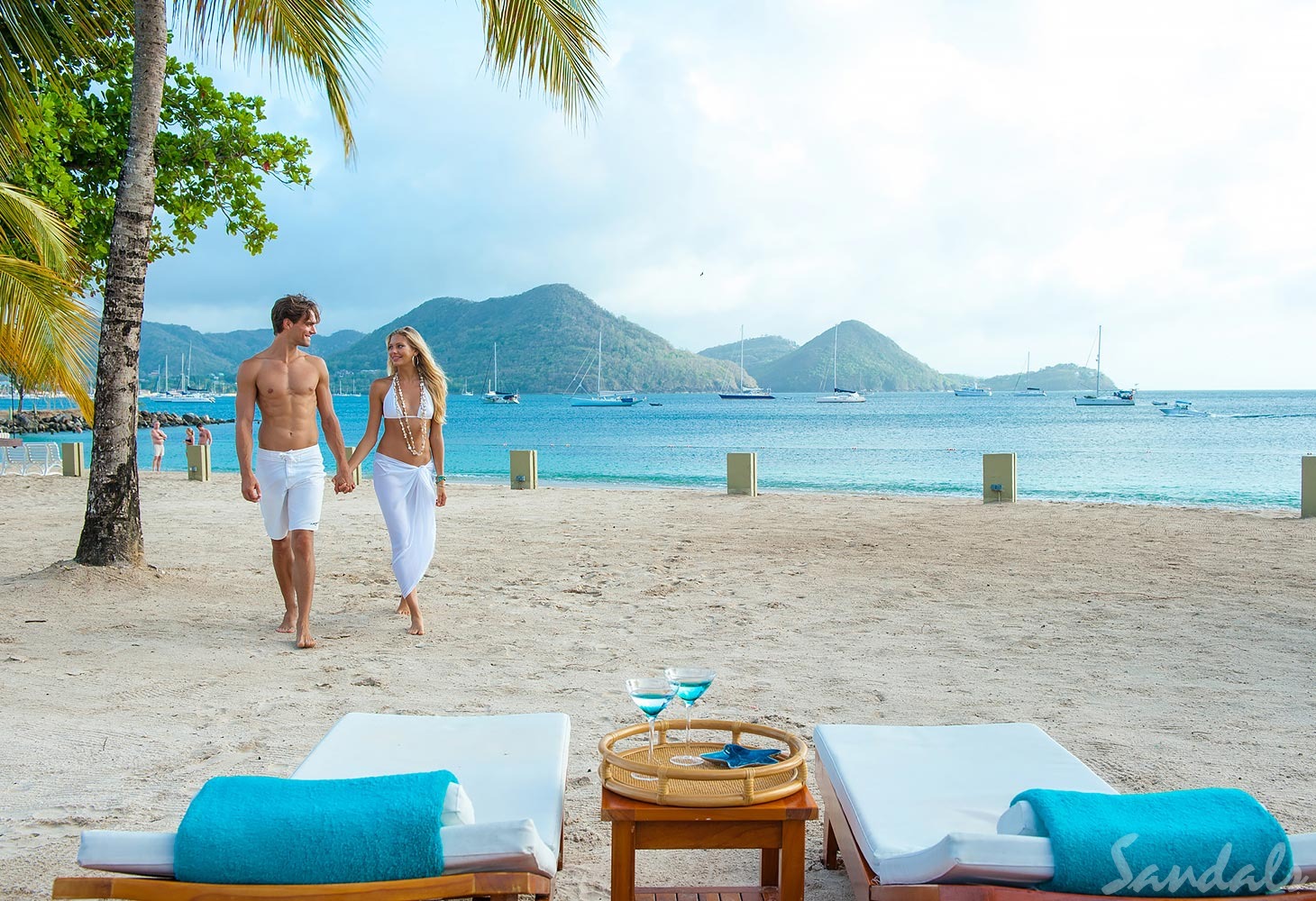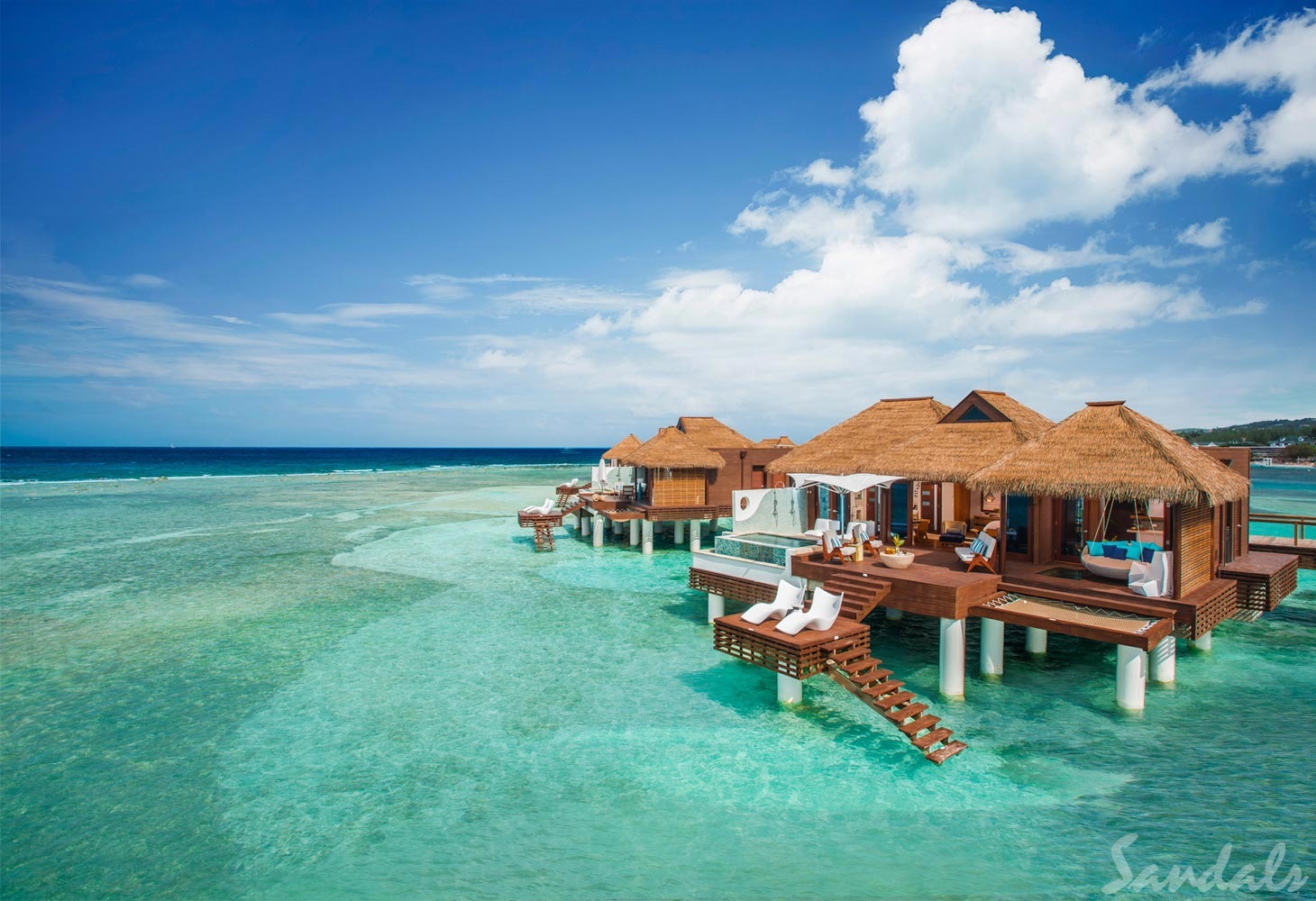 Jamaica is an island that has it all. Mountains, caverns and caves, green rainforests, and beautiful sandy beaches, plus excursions galore.
Over The Water Bungalows for the most luxurious stay for two people in love
Exclusive Private Island ( based on island location)
Famous "Dunn's River Falls"
Home of the beautiful "7 Mile Beach"
All Inclusive options with plenty of restaurants and bars to choose from
Club MoBay Arrival and Departure Lounge to Fast Track you through Customs and Immigrations
Take Advantage of our Complimentary Concierge Services for all Destinations
Reach out to your Enchanted Destinations Agent for more Information on your Vacation Destination
Aruba
Barbados
Curacao
Turks & Caicos
Bahamas
Exuma
Antigua
Bermuda
Dominican Republic
US Virgin Islands
Jamaica
Grenada
Cabo San Lucas
Riviera Maya
Cancun
Puerto Rico
St. Lucia
Hawaii